Live Green love Gardening.
Plantsworld, founded in 2017 , is a one-stop online platform for meeting all of your demands for making the world a greener and more beautiful place than you found it. 
Plants enhance the natural beauty of our environment. Plantsworld offers a large variety of indoor and outdoor plants, gardening equipment, and everything else you need to make your area attractive. These live beings can have a positive impact on your mind, body, and home. We have a carefully chosen selection of products ranging from flowering plants, cactus, succulents, bonsai, ground covers, vegetable & flower seeds, ceramic pots, designer pots, and everything else involved in creating an appealing and healthy environment.
Plant Expertise :

With years of expertise in the world of plants, we have an intimate knowledge of their requirements and features. Our devoted team of gardeners and plant enthusiasts is ready to give you expert advice and support to ensure your plants thrive.

Quality Selection:

We meticulously curate a broad assortment of plants, each chosen for its beauty, health, and originality. Our collection ranges from popular favourites to rare types, allowing you to find the ideal plant companions for your environment.

Sustainable Approach:

We are committed to sustainability. Our plants are carefully sourced, and we provide eco-friendly planting options and tips to assist you reduce your environmental effect. You are making a choice for the earth when you choose us.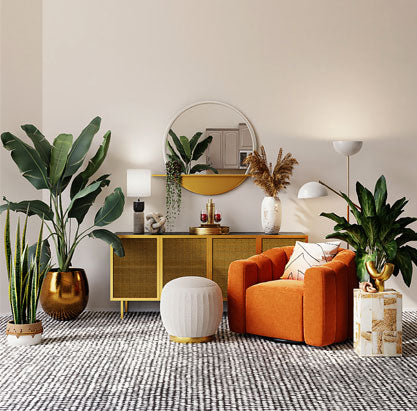 A plant is more than just a piece of decoration. Indoor  plants absorb CO2 and keep the oxygen flowing; they filter the air, reduce stress, and create a relaxing environment. Flowering plants, Avenue Trees, Aquatic Plants, Aromatic Plants, Cactus & Succulents, Ferns, Indoor Plants, Landscape Plants, Bamboo, various types of containers, and many more are available to make your environment healthy and visually appealing.  PlantsWorld provides professionals who supply the finest of the best items as well as advice on your purchase.