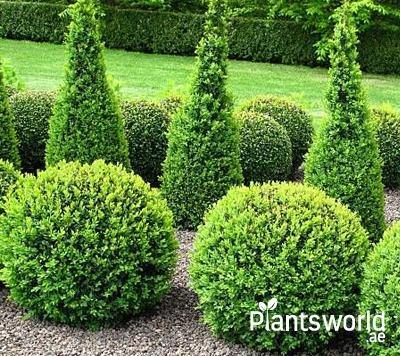 Outdoor Ferns and Conifers
(1 products)
These are the outdoor growing collection of conifers and fern plants. They both are similar in appearance but when seen in depth differs in number of other things. Take an example, conifers are mostly evergreen shrubs or trees with scale-like leaves or needles but in case of fern plants, their leaves come in an array of different texture, shapes and sizes.
Conifers are generally cold-hardy, drought resistant and require low maintenance. And in case for ferns, they are easy to grow, versatile in nature and most of them enjoy part shade or dappled sunlight. But fern plants do require enough water to thrive at its best.
Conifers are considered for their prized ornamental values, like year-round colour and interesting textures. They also come in several shapes, sizes, making them an effective addition to your beautiful hedges, groundcovers, landscapes. They could be grown easily in containers or even as bonsai. Whereas fern plants, too are an amazing choice of gardeners due to its similar appearance and mainly due to its slow growing habit, that means it takes several years to mature, giving gardeners plenty of attractive planting options!
Featured

Best selling

Alphabetically, A-Z

Alphabetically, Z-A

Price, low to high

Price, high to low

Date, old to new

Date, new to old
---